This Hot Series Teacher Training is a comprehensive program that will transform your practice and deepen your understanding of hot yoga.
Perfect for both aspiring teachers and practitioners wishing to deepen their knowledge of this series.
This program runs on Friday, Saturday, and Sunday on the following dates:
November 10th, 11th, and 12th.
Saturday 9:00-5:00, Sunday 9:00 - 5:00 and Monday 8:30 - 5:00
*We will be attending Traditional Hot classes at Kamloops Hot Yoga in Brock during this training
You will receive a Welcome Email with additional information one week before your training!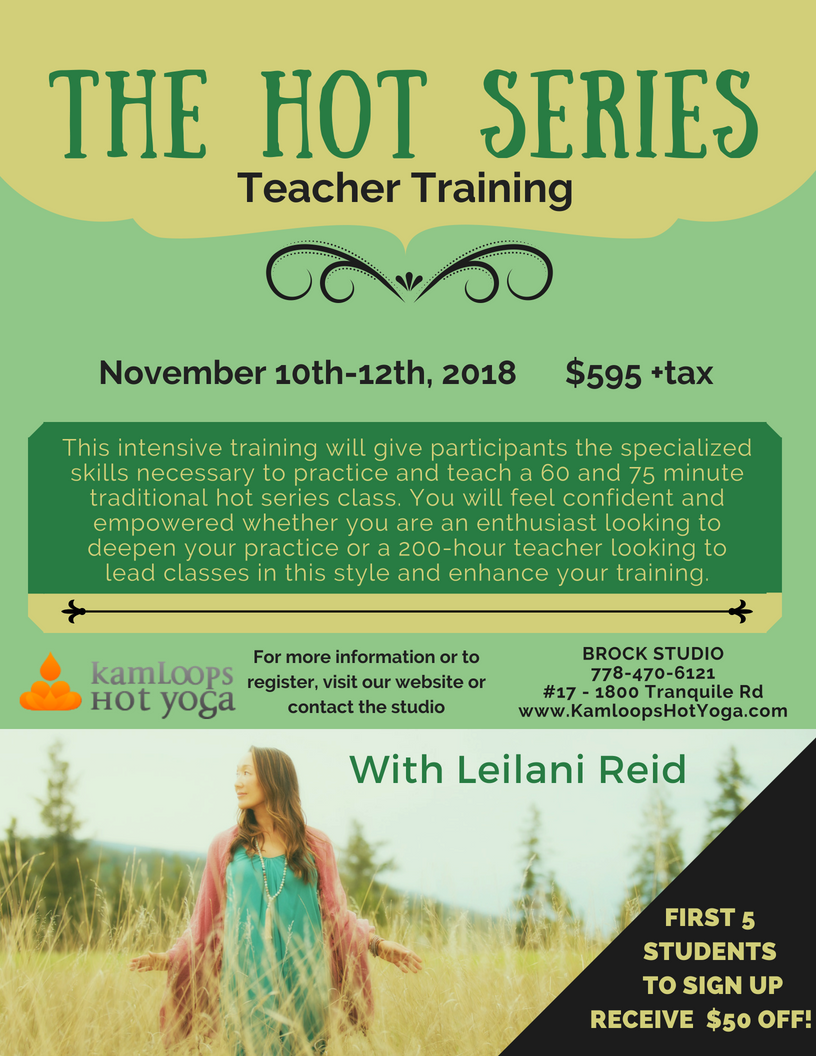 Curriculum:
All students are required to earn a Yoga Alliance certified 200-hour teacher training program before teaching the Hot Series, however, everyone is welcome to take the Hot Series training.