Valerie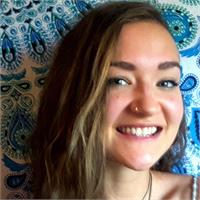 Valerie instructs the following:
Traditional Hot is one of our signature series classes. A repetition of carefully sequenced held classic poses brings understanding, strength and flexibility in a full body experience. This all –levels class initiates the beginner while still challenging the practiced yogi in the room. This class is practiced in a hot room.




Hot Hatha classes are a great way to understand the principles of yoga. Classes are based on themes and bring deeper understanding of your body and your practice. Hatha instructors hold poses to allow exploration and knowledge to initiate discovery of your personal edge. These crafted classes appeal to all levels and is practiced in a hot room




Flow classes incorporate Vinyasa and Ashtanga styles that link one pose to the next with your breath. You will experience Sun Salutations and other flows to loosen the boundaries of your practice. Each class combines unique sequences and is an excellent way to bring strength, flexibility and balance to your yoga practice. This class is practiced at 35 degrees.